Please consider becoming a Friend of the Fringe to support what we do.
Full information can be found HERE
Find out all about our cast below!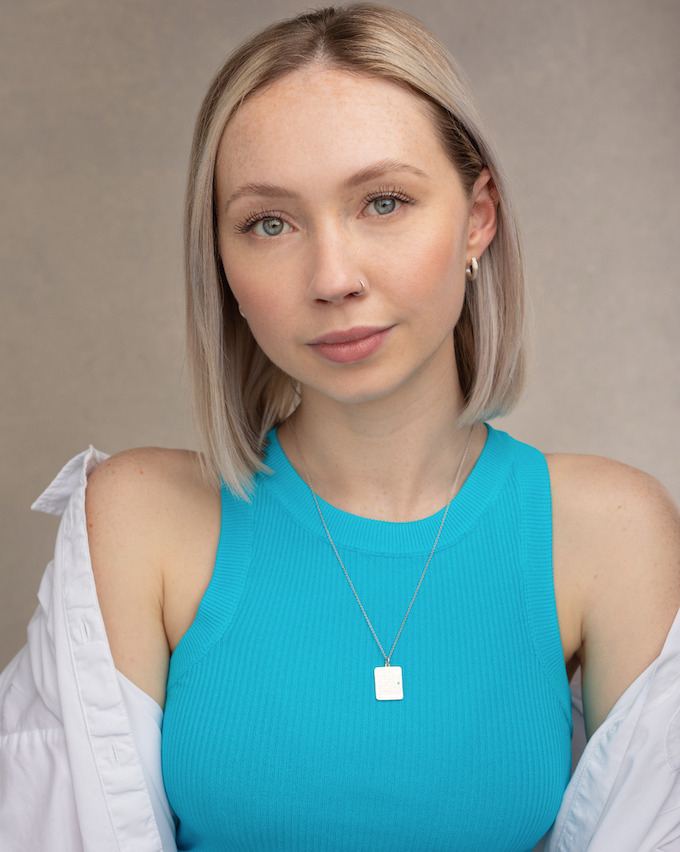 Hannah Evans – Princess Aurora
Hannah trained at Laine Theatre Arts.
Theatre includes: U/S and Ensemble in Sleeping Beauty (White Rock Theatre, Hastings), Wednesday Addams in The Addams Family (Laine Theatre Arts), Featured Ensemble in The Laine Show, Star Track and Laine Aflame (Laine Theatre Arts) and now Princess Aurora in Sleeping Beauty here in Godalming!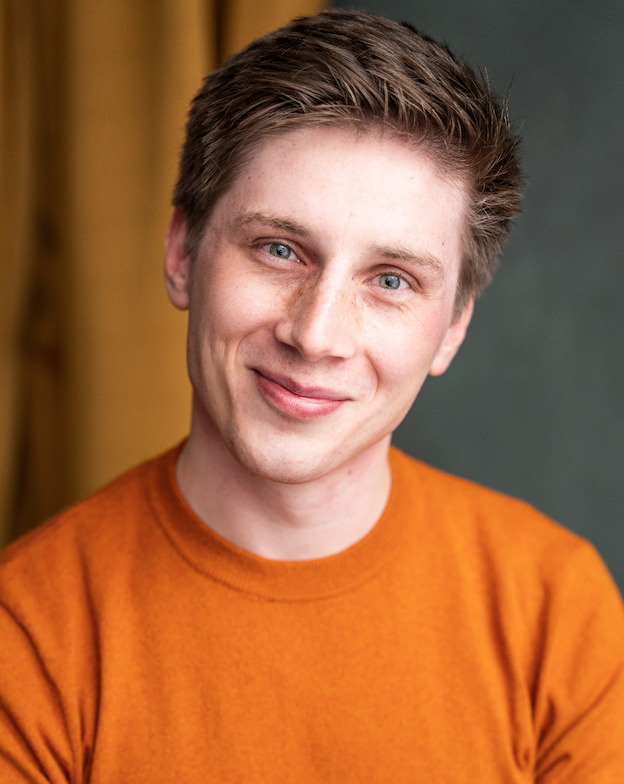 Matthew Peter-Carter – Donna Kebab
Matthew trained at the Royal Central School of Speech and Drama, having previously studied English at the University of Oxford.
Theatre includes: Lieutenant Clyde Bickerdyke in Brass (Union Theatre); originating the role of Dean in Sing For Your Supper (Chiswick Playhouse and Regional Tour); Mr Loomis, Emory McDougal and various roles in Auntie Mame (Drill Hall Studio); Alice Fitzwarren, Tom Cat, and Captain Barnacle in Dick Whittington (Chelsea Theatre); Prince Charming, Furry Dogfather, and Grimelda in Cinderella (UK Tour); Dame Trott, Billy, and Muriel in Jack and the Beanstalk (UK Tour); Lead Singer in Jubilee Singers (Regional Tour); Nick, Jonesy and Demon in The Valley of War (Workshop); Performer in I Can Do That: Miscast Cabaret (Toulouse Lautrec), Ivan in 33 Arias (Online).
Matthew is currently writing his debut children's middle-grade adventure novel Arthur Saves Christmas (In August) with Penguin Random House as a Finalist of the WriteNow 2022 programme, and is the Creative Director of Book Club Bunch – actor-led book clubs for children.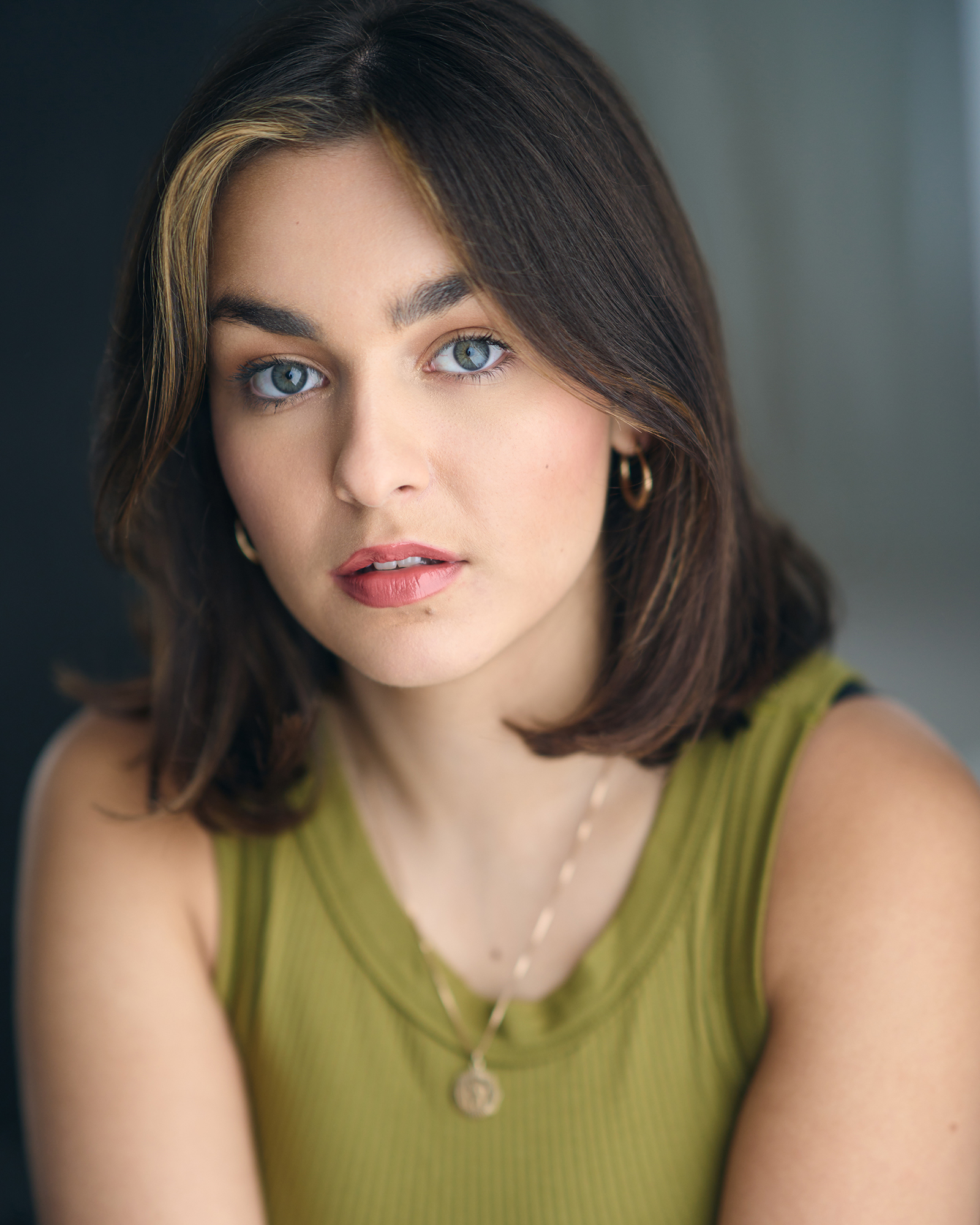 Christy Gilbert – Fairy Fashionista
recently graduated from Guildford School of Acting
Theatre includes: Kathy Kirby in Kathy (Redbridge Drama Centre), Carmen (English National Opera), Joseph and the Amazing Technicolour Dreamcoat (Adelphi), Evita (UK Tour).
Recordings include: Various for Really Useful Group including Narrator in Joseph and the Amazing Technicolour Dreamcoat (Schools Edition), Pearl in Starlight Express (Schools Version) and Munkustrap in Cats (Schools Version).
Credits whilst in training: Katrina Van Fleet in The Legend of Sleepy Hollow, Queenie in The Wild Party, Ann in Half a Sixpence.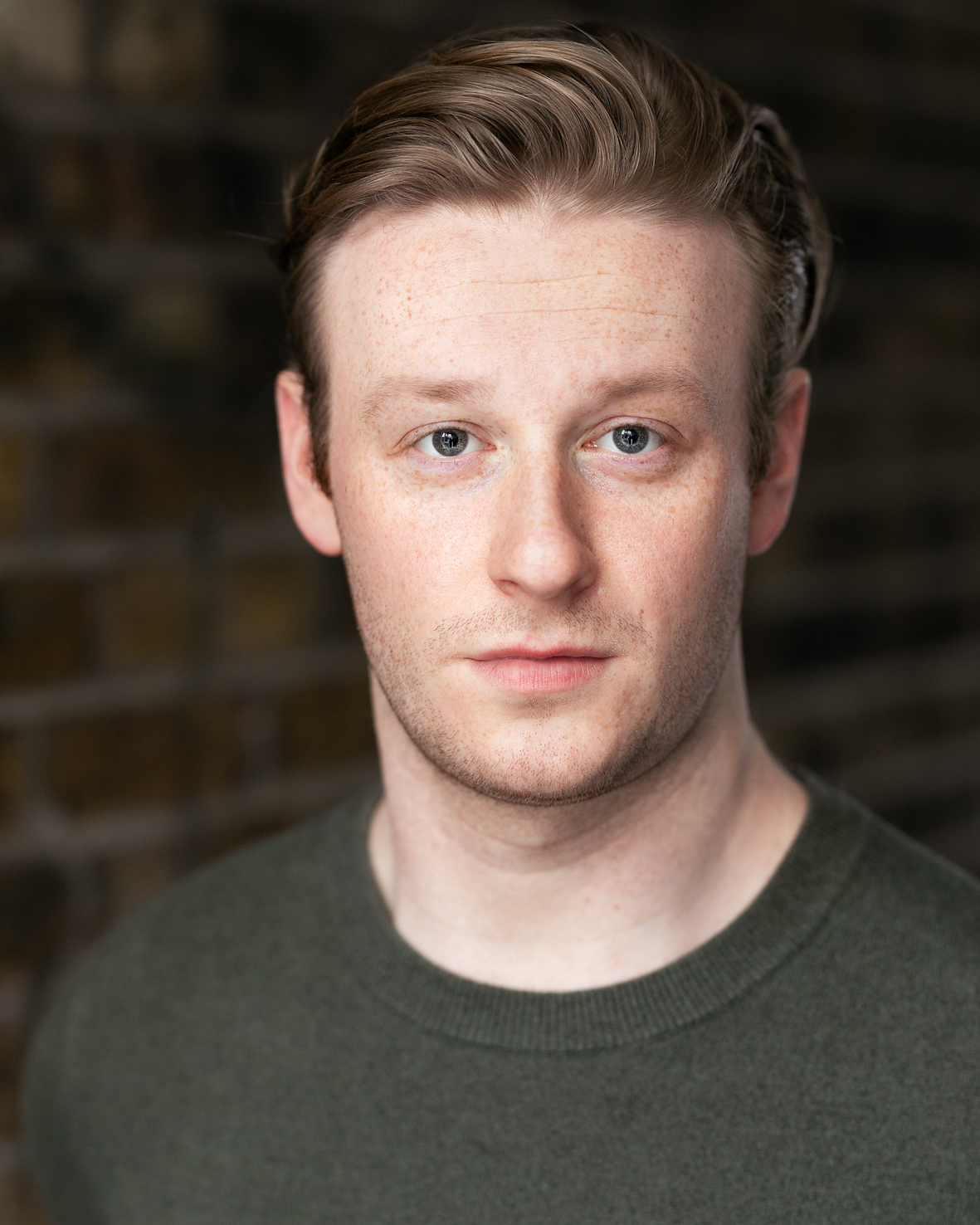 Joshua Crossley – Prince Alexander
Joshua trained at the London School of Musical Theatre.
Theatre includes: Dick Whittington – Dick Whittington and his Wonderful Cat (Blackfriars Theatre, Boston), Brain Epstein + Cover Paul McCartney and George Harrison – The Yellow Submarine (International Tour).
Credits while training: Hermann Preysing – Grand Hotel (Bridewell Theatre), Franklin Shepard – Merrily We Roll Along (LSMT Studio).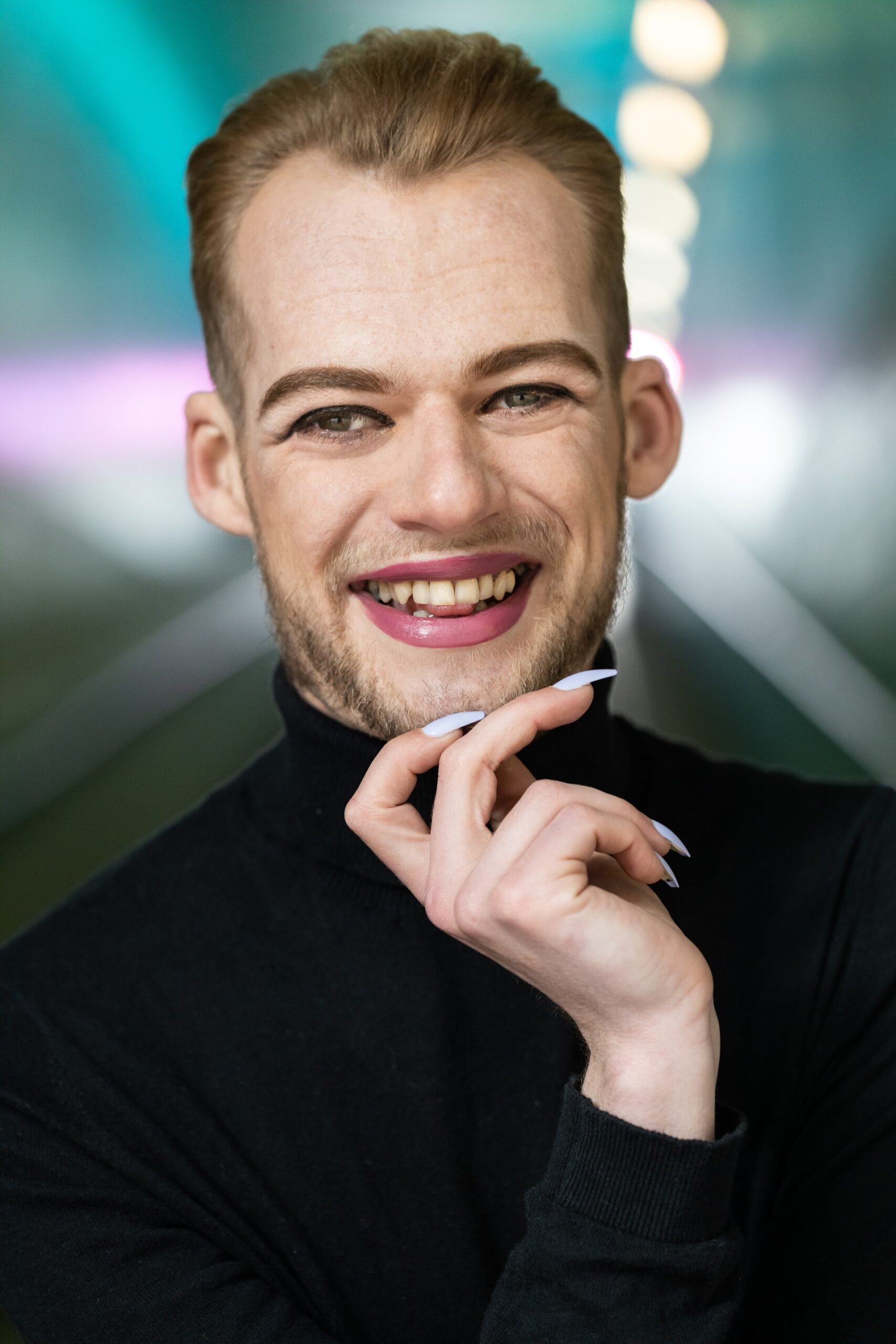 Joseph Hartley – Arachnia
Joe trained at Trinity Laban Consorvtoire of Music and Dance.
Theatre includes: Malefluent in Pricked (The Royal Vauxhall Tavern), Dame Tilly Trott in Jack and the Beanstalk (Tour), Lead Singer on Marella Cruises, Theatre company singer (Haven),  Aunt Nelly in The adventures of treasure Island (Tour), Host and singer (TUI).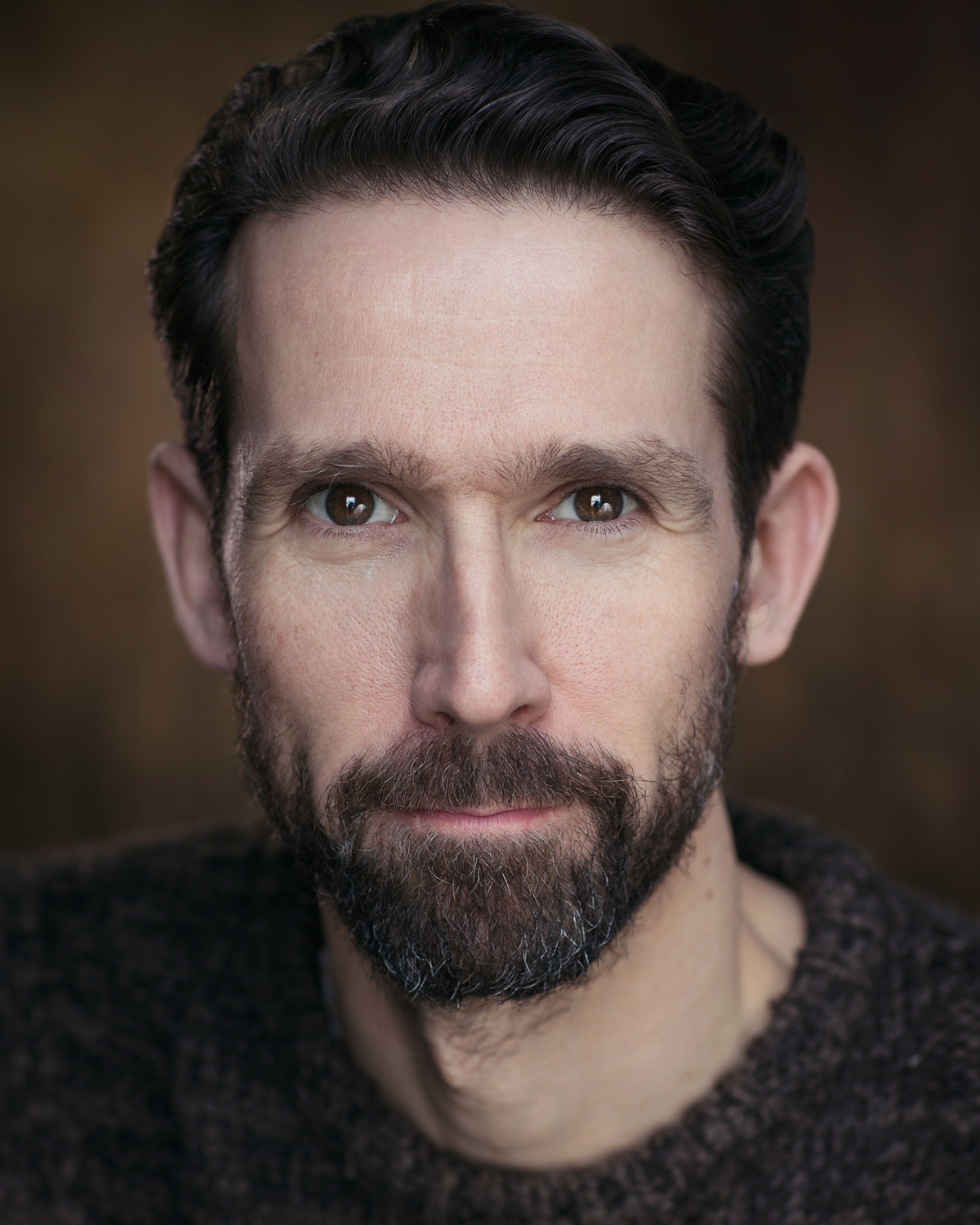 Kevin Hand – King Calico
Kevin trained at Manchester Metropolitan Theatre
Theatre includes: A Christmas Carol, The Resistable Rise of Arturo UI (Library Manchester), The Breakfast Soldiers (Contact Manchester and The Finborough), Much Ado About Nothing, A Midsummer Nights Dream (Shakespeare Touring), The Father Brown Mysteries (Swan Theatre Worcester), Shagnasty and Duck (Paradigm Theatre), Kiss of The Spiderwoman, The Hot House (Black Stripe Theatre- Japan), Loves Labours Lost (Biotop Theatre- Japan), You're Children Will Be Next (Theatre 503), Silent Planet (The Finborough), The House on Cold Hill (The Mill at Sonning).
TV includes: Heartbeat, Children's Ward, Casualty, Flack, The Power, The Crown, Coronation Street, Brassic, The Machines That Built America
Film includes: A United Kingdom, Crash Course
Commercials include: Mercedes, Toolstation, Fischer, Check 24
PPB: Kevin also played Nick Clegg in a party political broadcast for The Labour Party: The Uncredible Shrinking Man.
Directing: Shagnasty and Duck, Family (Paradigm Theatre Co)
Kevin is an actor and actor musician based in London. He plays trombone for the pop band Roger And The Moores and The South London Jazz Orchestra. He also speaks Japanese.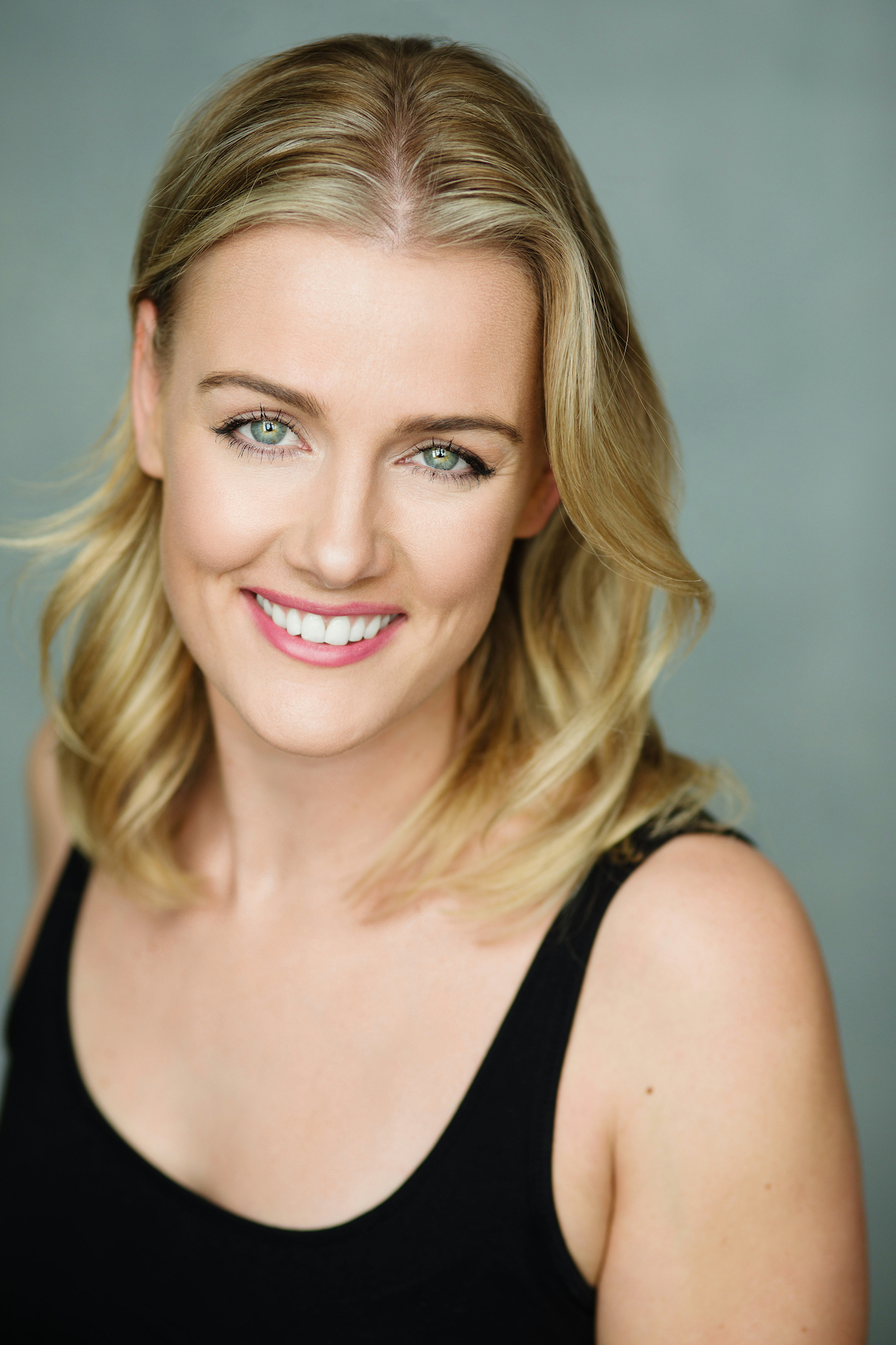 Charlotte Wyschna – Ensemble and Choreographer
Charlotte trained at Laine Theatre Arts.
Credits include: Company Manager, dance captain and Dancer on Princess Cruises, Dancer in A Night With Val Doonican (London Palladium) and Dancer on Regent Cruises.
Directing and Choreographing credits include: Teechers and Bouncers (assistant director), Jack and the Beanstalk, Godalming (choreographer), Beauty and the Beast, Godalming (choreographer), Opening Ceremony for Woman's Lacrosse World Championships (director), Sinders the Adult Panto (director and choreographer), Jack and his Giant Stalk (director and choreographer).
Charlotte is delighted to be coming out of retirement as a dancer to create some Christmas magic in Sleeping Beauty!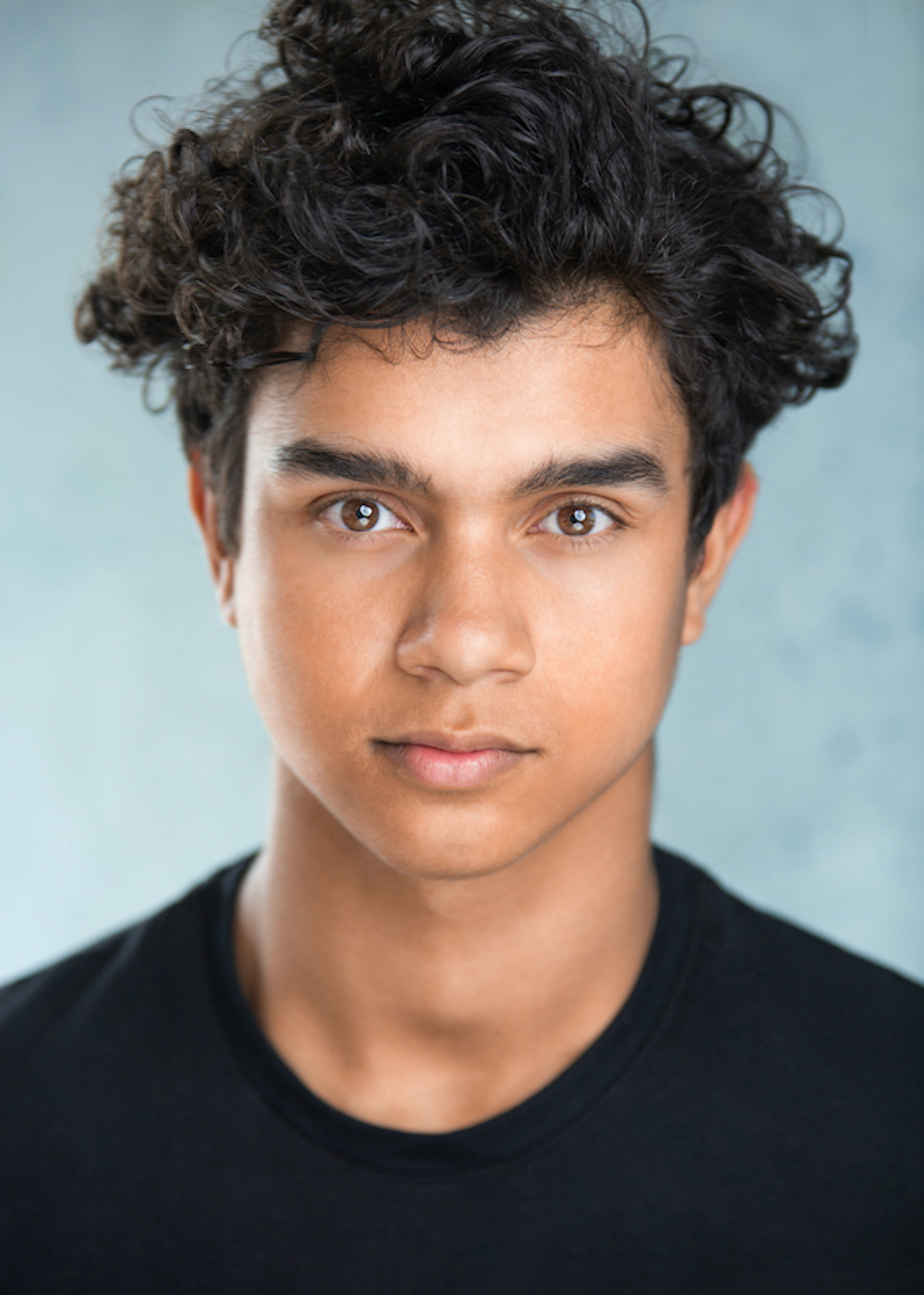 Dexter Greenwood – Ensemble
Dexter trained at D&B Academy of Performing Arts
Theatre include: Stuff by Tom Wells (National Theatre Connections).
TV & commercials include: Virgin media "Get Online" commercial.
Featured dancer for JLS on Ant & Dec Saturday Night Takeaway.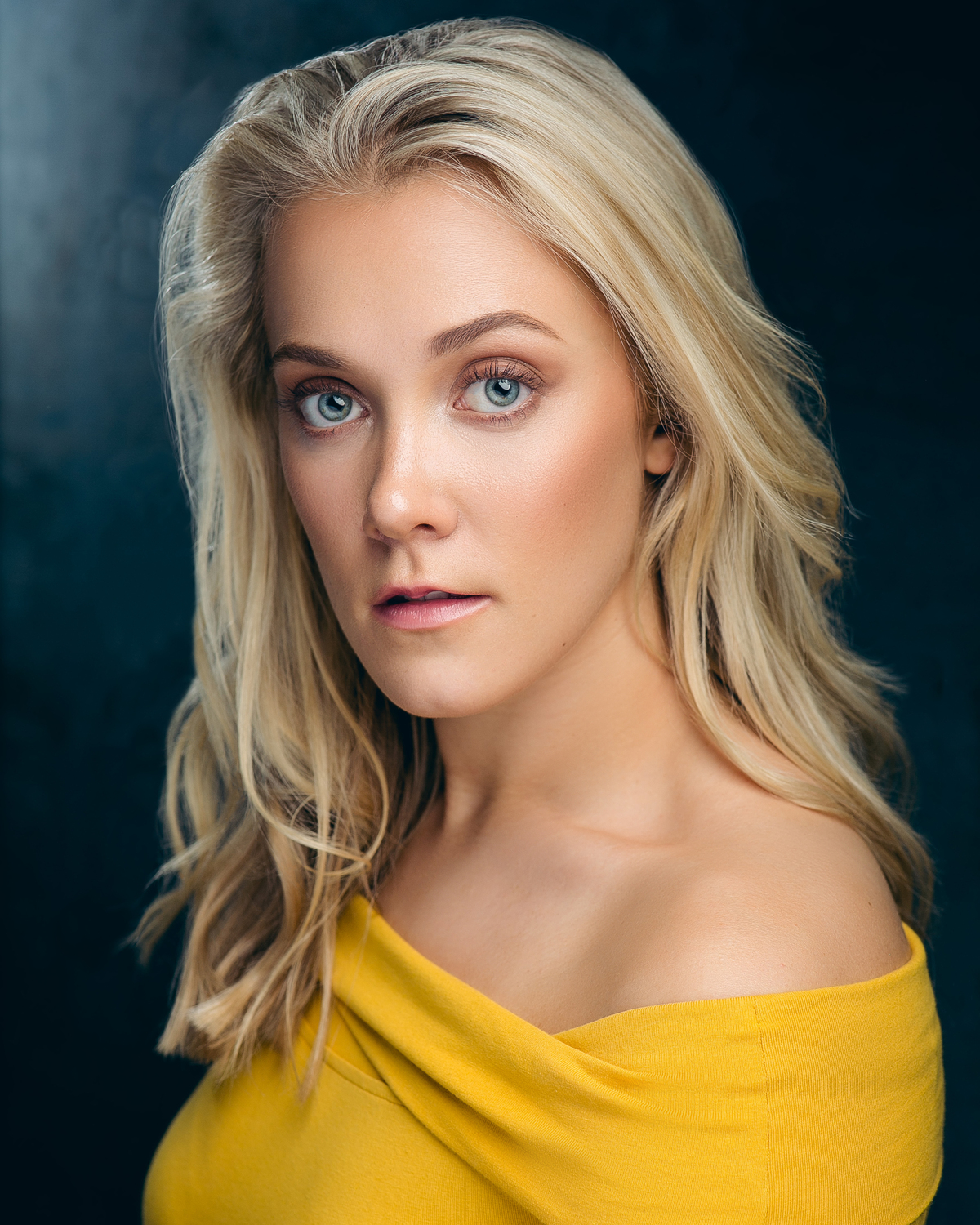 Elli Hosier – Ensemble
Elli trained at The Italia Conti Arts Centre.
Theatre Includes: Ensemble in 48hr Productions Singin' in the Rain (The Adelphi Theatre) Ensemble in Cinderella (Godalming Pantomime),Ensemble in The Unimportance of Being Gay (The Union Theatre).
Television Includes: Featured Dancer in BBC Comic reliefs HAHA Land, Featured Dancer on CBBC's The Hetty Feather Show, Dancer in Zack Knight 'Angel' Music Video, Featured Dancer on This Morning, Assistant Choreographer on Allegra 'I Used to Miss You' Music Video.
Book tickets for Sleeping Beauty, the Pantomime of your dreams, by calling 01483 361101 or by CLICKING HERE.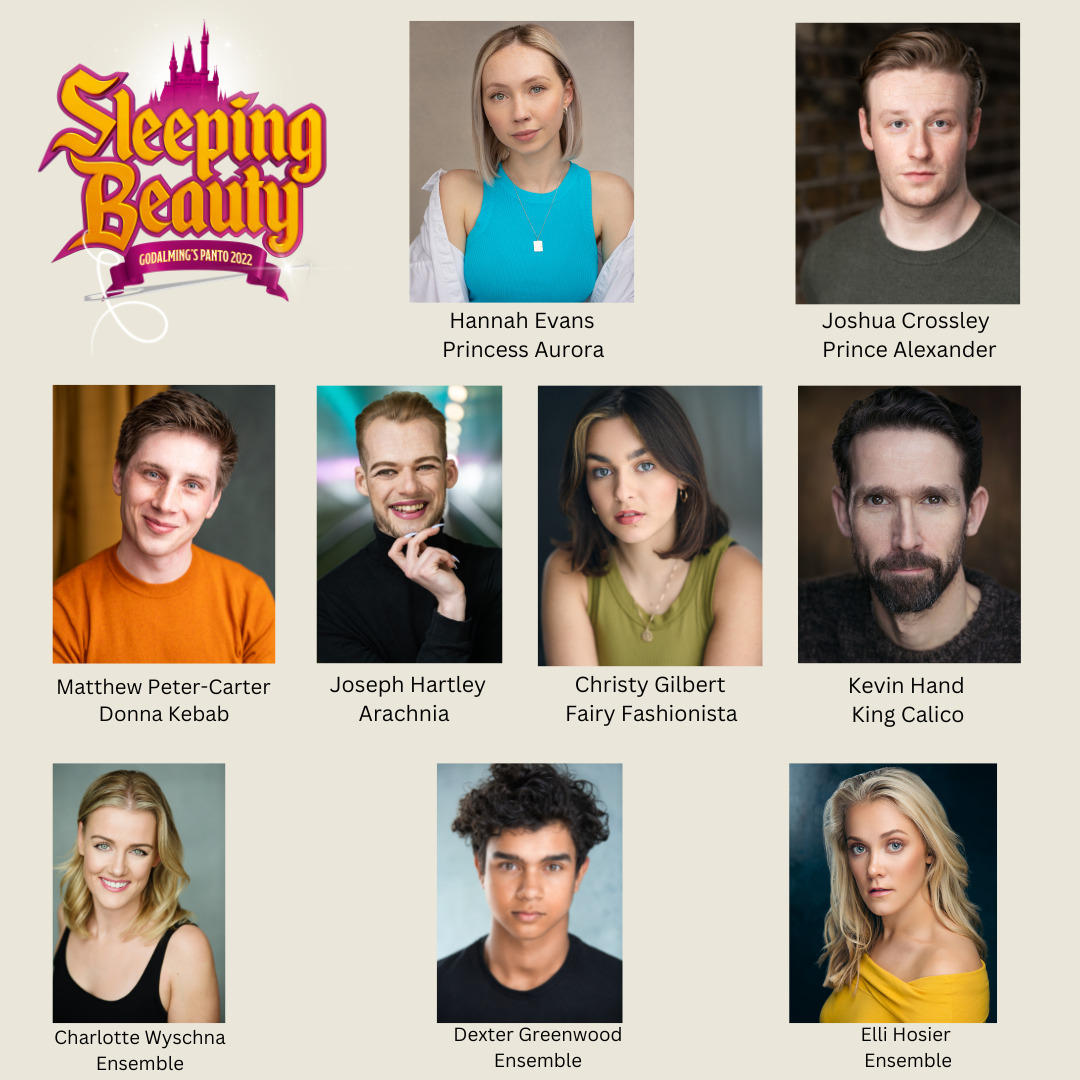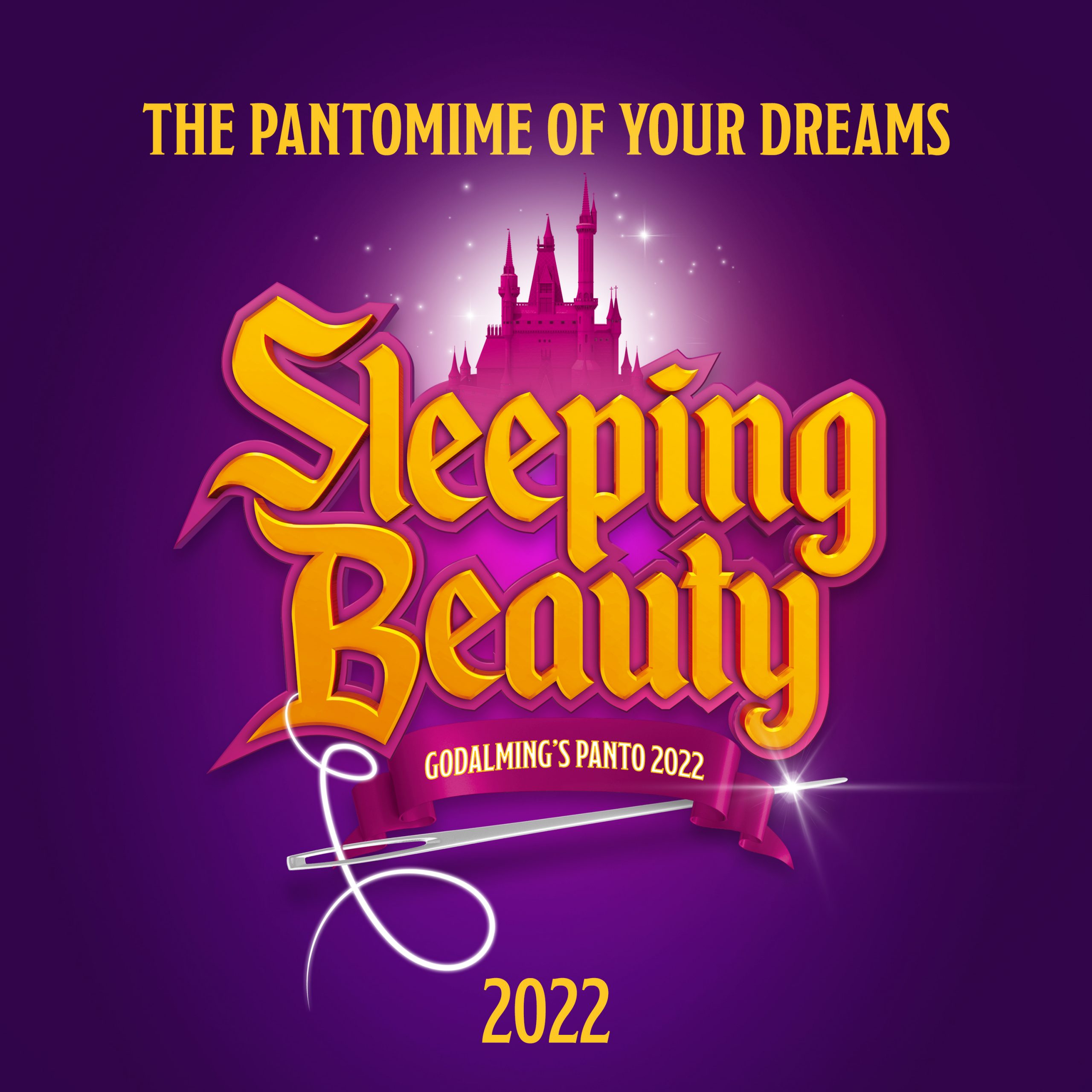 Cast Biography's For Sleeping Beauty