Producers: Nick and Charlotte Wyschna for Wysch Productions LTD
Choreographer and Director: Charlotte Wyschna
Written by James Chalmers
Lighting and sound designer: Chris Elcocks (MC Productions)
Rehearsal Dates:
From 14/15 November 2022
Rehearsals venue: The Back Room of The Star Inn, Guildford GU1 3TY
Performance Dates:
24 November 2022 – 7 January 2023
Venue: The Back Room of The Star Inn, Guildford GU1 3TY
Fee:
£350 per rehearsal week
£450 per performance week
Pro rata on a 6 day week
Inclusive of travel and expenses
Details:
Guildford Fringe Theatre Company return with its annual Adult Panto. If you are a fan of naughty, smutty and damn right silly humour then the Guildford Fringe Adult Panto is for you! This year is a naughty reworking of the classic show, Robin Hood, and as the title suggests, it is not for kiddies – Oh No It's Not!
NOTE: This is an adult panto, for over 18's only, and you must be comfortable with the use of rude and crude language. No material is written with the intention of causing offence, the intention is purely to make audiences laugh!
The overall style for the music in the show is commercial pop/contemporary musical theatre so please can audition song choices reflect this.
The venue is a 60 seater Fringe venue in the back of one of Guildford's oldest pubs.
Casting breakdown:
We are looking for a diverse cast of performers to make up the company.
Throbbin' Hood
A failed outlaw who robs from the rich and unfortunately ends up giving back to the rich.
well-endowed Silly Billy character type, with a throbbing member, which he nicknames,
Willy Scarlet
Playing age: 18-25
Gender: Not specified
Maid Marion/Little John Niece of King Richard.
Love interest. A virgin and in love with Throbbin'. Dresses up as 'Little John' and pretends to
be new best friend of Throbbin' to get closer to him.
Playing age: 18-25
Gender: Not specified
Madam Sooquoff (Suki)
Panto Dame. Throbbin's mother. Landlady of Ye Olde Star Bar and Brothel. Wants her son to
have a circumcision to cure his throbbing willy.
Playing age: Not Specified
Gender: Male
Willow the Wank/Smegma/Sheriff's sidekick
Funky disco sprite / Stupid sidekick to Sheriff, with a lisp.
Playing age: 20-35
Gender: Not Specified
Sheriff Clarence of Twattingham
The baddie and a nasty tax collector. Egotistical, power hungry and a real twat.
Playing age: 25-50
Gender: Not Specified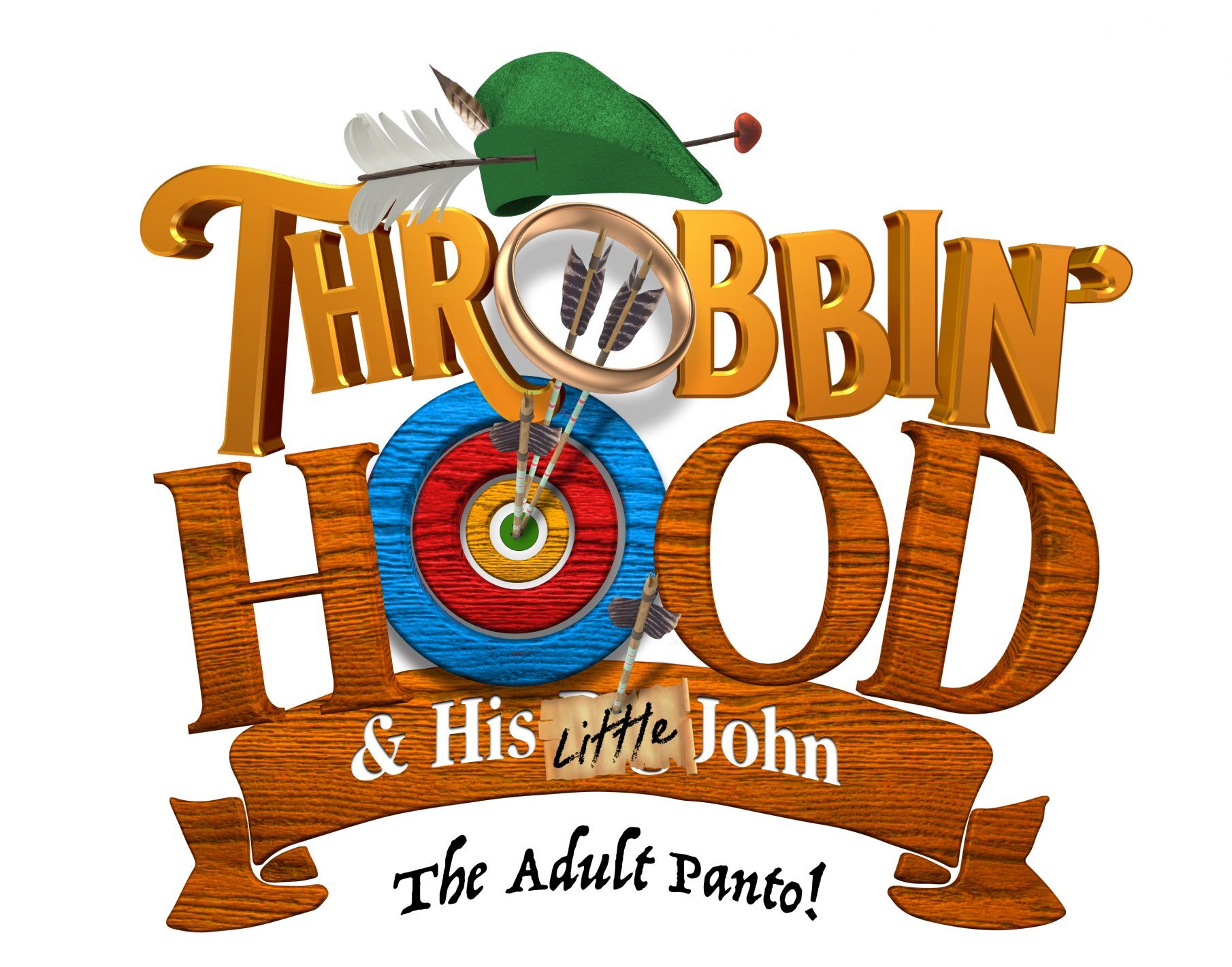 Casting Breakdown For Throbbin' Hood – Adult Panto 2022