SHAKERS by John Godber & Jane Thornton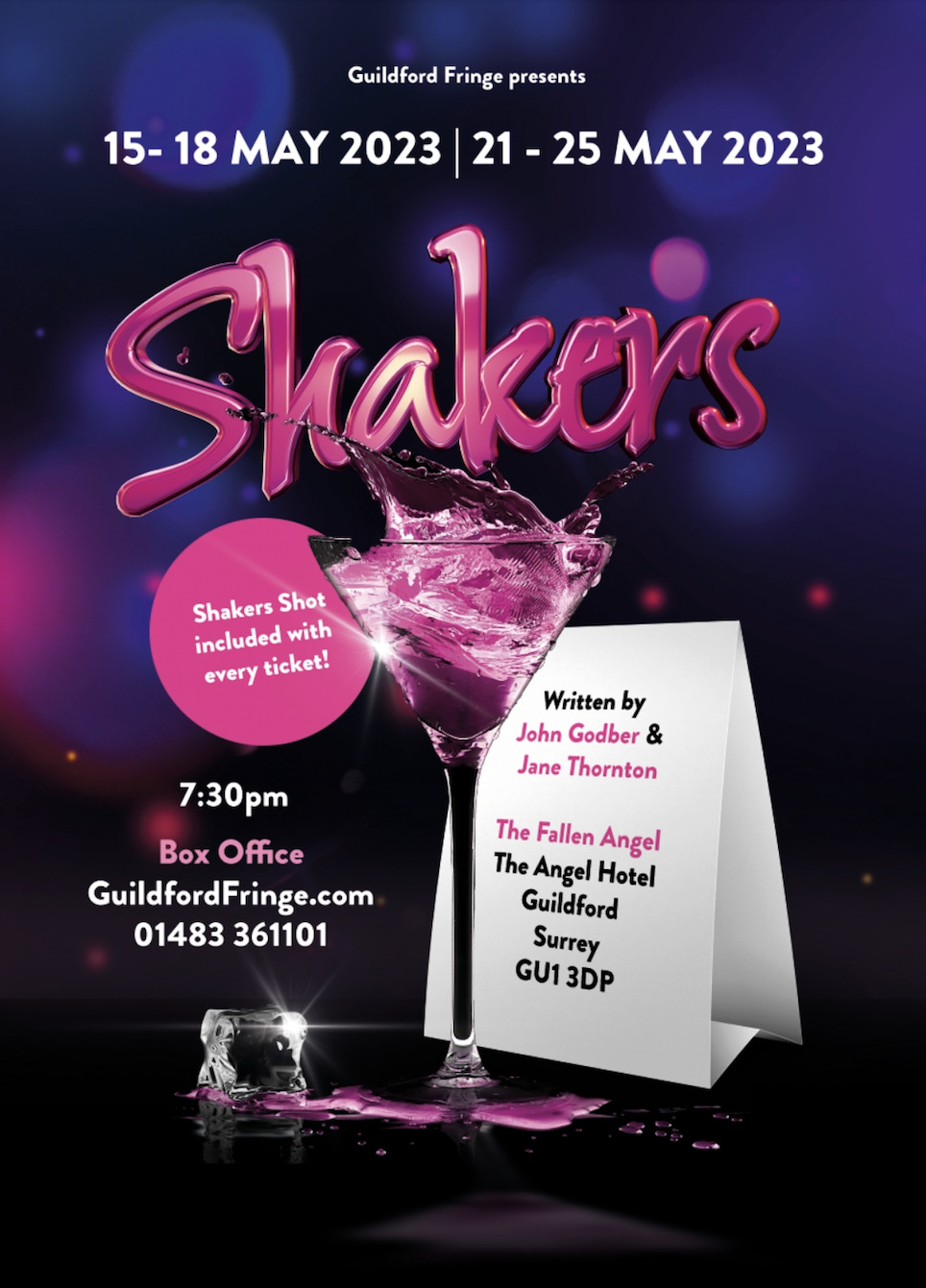 Event Location:
The Fallen Angel
15-18 May | 21-25 May | 7:30pm
The ticket price includes a welcome Shakers Shot!
Carol, Adele, Niki and Mel work in a bar that is worse than hell (unlike The Fallen Angel!).
Every town has its Shakers, the oh so trendy cocktail bar where everyone wants to be seen, from the checkout girls to the chinless wonders, from the luvvies to the local lads tittering at the thought of a "long slow comfortable screw".
Shakers gives a wickedly funny glimpse of this world as seen through the eyes of the four long-suffering waitresses, offering a fascinating view of the reality that lurks behind the plastic palms and the Pina Coladas.
TICKETS: £19.50 which includes a welcome Shakers Shot!
Our renowned Chef Luis will be serving his menu each evening starting from 6:00 pm, and we would be delighted to have you join us for dinner. To have food before the show, kindly place your order by 6:55 pm. To be served during the interval, please order by 7:25 pm. If you wish to dine after the show, please place your order during the interval.
We are happy to announce our special Shakers cocktails Happy Hour from 6:00 pm to 7:00 pm where our themed cocktails will be Buy One Get One Free!
Book below or call 01483 361101
No refunds or exchanges*
The bar opens at 6pm 
Please arrive now later than 30 minutes before the performance start time
The bar will be closed during the show, you need to get drinks before it starts. It will be open in the interval and after the show.
No late admittance
No food or drink is to be brought into the venue
No disabled access to venue
Seating is allocated by the venue
Guildford Fringe and The Fallen Angel reserve the right to decline entry
*if you request to move your tickets to a different performance we will do our best but there are no guarantees. If we are able to help there will be an administration charge of 2 pounds per ticket.