The Steptoe and Son Radio Play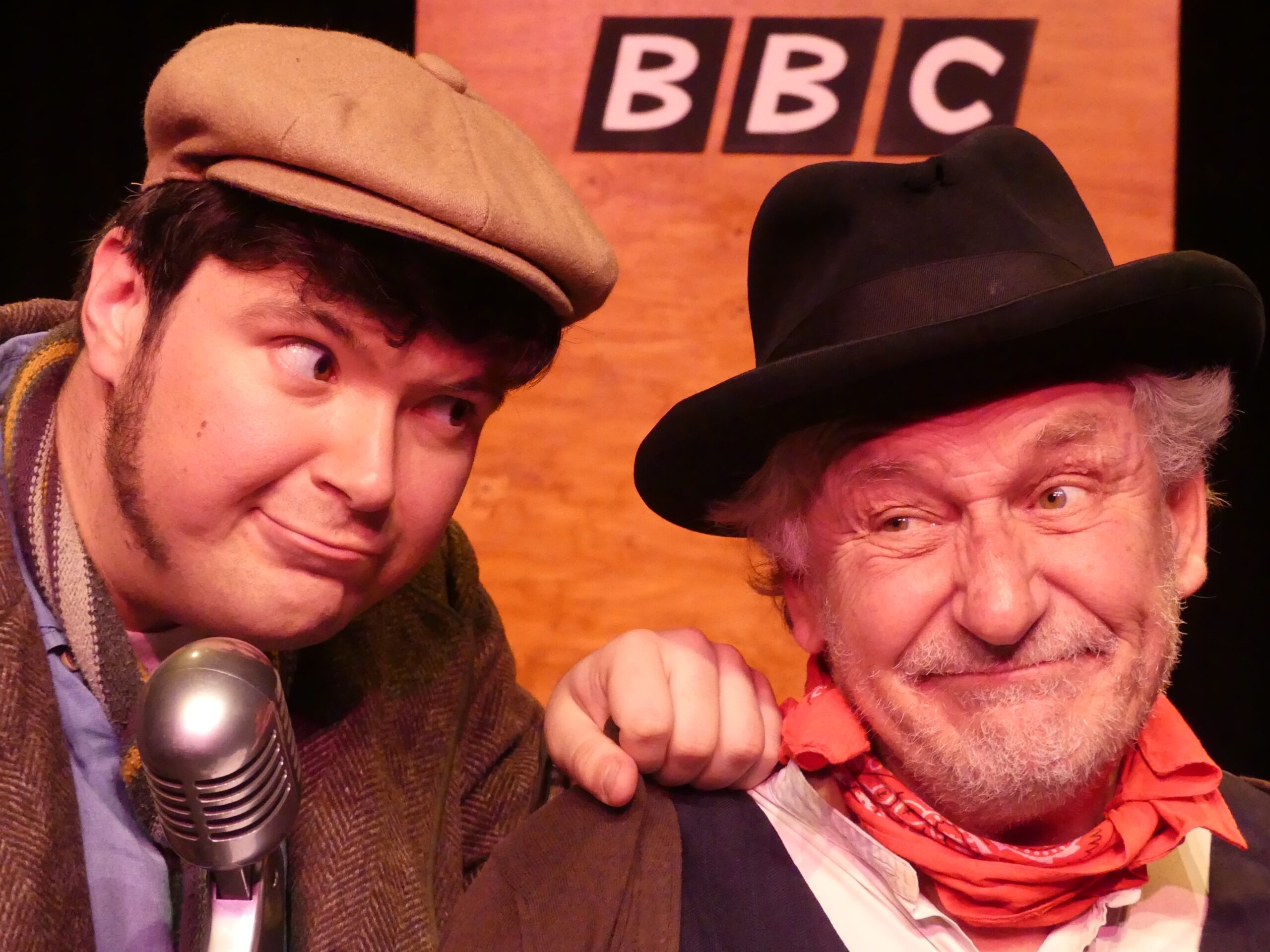 Event Date:
September 30, 2022
Event Location:
Fallen Angel Bar, Angel Hotel
Presented by Hambledon Productions and Apollo Theatre Company.
Albert and Harold; father and son, rag-and-bone. The father proclaims he's "a poor old man" while the son protests that his dad is "a dirty old man!" In actual fact, both are telling the truth.
These two, warring rag-and-bone-men, in their Shepherd's Bush scrapyard home, became household favourites for entire generations throughout the 60s and 70s and still they continue to entertain audiences today.
Marking 60 years since the first ever broadcast, Hambledon Productions (Just Like That! The Tommy Cooper Show and Steptoe and Son Radio Show – Christmas Edition) and Apollo Theatre Company (Round the Horne and Hancock's Half Hour) breathe life back into the Steptoe household with this fresh and hilarious adaptation of three, original episodes from the long-running smash hit BBC sitcom, faithfully recreating a live radio recording and reliving some of the Steptoes' finest misadventures.
Adapted by John Hewer
Based on the original scripts by Ray Galton and Alan Simpson
TICKETS: £12
Book below or call 01483 361101
Doors open at 6pm for Happy Hour!
Show will start at 7:30pm 
No food or drink is to be brought into the venue
There is no disabled access at the venue
The Fallen Angel reserves the right to decline entry
Over 16's only
Please drink responsibly
No refunds or exchanges