Guildford Fringe Theatre Company's Adult Panto cast is announced but producers are still looking for its leading member.
Throbbin' Hood & His Little John
The Back Room of The Star Inn, 24 November 2022 – 7 January 2023
Guildford Fringe Theatre Company's popular Adult Panto returns to the Back Room of the Star Inn in Guildford this winter, with Throbbin' Hood & His Little John playing from 24 November 2022 – 7 January 2023.  The show's producers are delighted to announce most of the cast – but the hunt is still on for its leading member.
Co-producer Charlotte Wyschna said: "We have the most wonderful group of actors lined up for this year's Adult Panto but there is still time for one Panto leading boy to get involved! We never rush our casting as it is the most important element. Our script by James Chalmers is hilarious but it is nothing without the right group of actors to bring it to life. I personally cannot wait to welcome audiences in this year, my first as Managing Director of Guildford Fringe, as well as Co-producer of the Panto."
The confirmed cast is (with character names edited, to be revealed in full glory at the show):
Fred Broom as Madam Suki Widow Twankey in Aladdin (Queen's Theatre Hornchurch & Gandey's Circus of Aladdin); Major General in The Pirates of Penzance (Union Theatre and Wilton's Music Hall); Lucy Fur in Hot Stuff (Queen's Theatre Hornchurch); Cliff Michelmore in The Crown (Netflix); Bunny Sinclair in Nativity Rocks! This Ain't No Silent Night).
Rosy Carr as Maid Marion. Rosy is in her final year of training at Performance Preparation Academy, and makes her professional acting debut in this role.
Emily Cochrane as Willow Rapunzel in Rapunzel – A Tangled Musical Adventure (Scott Ritchie Productions), Fairy G in Cinderella (Godalming Pantomime), Swing Smurfs/Swing Puppeteer in The Smurfs Live (MEI Theatrical Ltd), Kate/Lucy in Avenue Q (Made to Measure Productions), Liz in V for Victory – A Wartime Musical (Now You Know Productions), Dorothy in The Wizard of Oz (Regents Theatre, Christchurch).
Alex Dowding as The Sheriff Boot in Monopoly Lifesized (Immersive), Swing in Mr Tipsy's Down The Hatch(Immersive), NewsRevue (Canal Cafe Theatre), Nathan in LovePuke (Hen & Chickens), Johannes in The Awakening (Brockley Jack, OFFIE Nominated Best Male), Paradise in Puss in Kinky Boots (Bridewell Theatre), Santa in Winter's Tales (Coronet Theatre), Bill/Rob in KATE! (UK Tour & Tjarnarbíó Reykjavik)).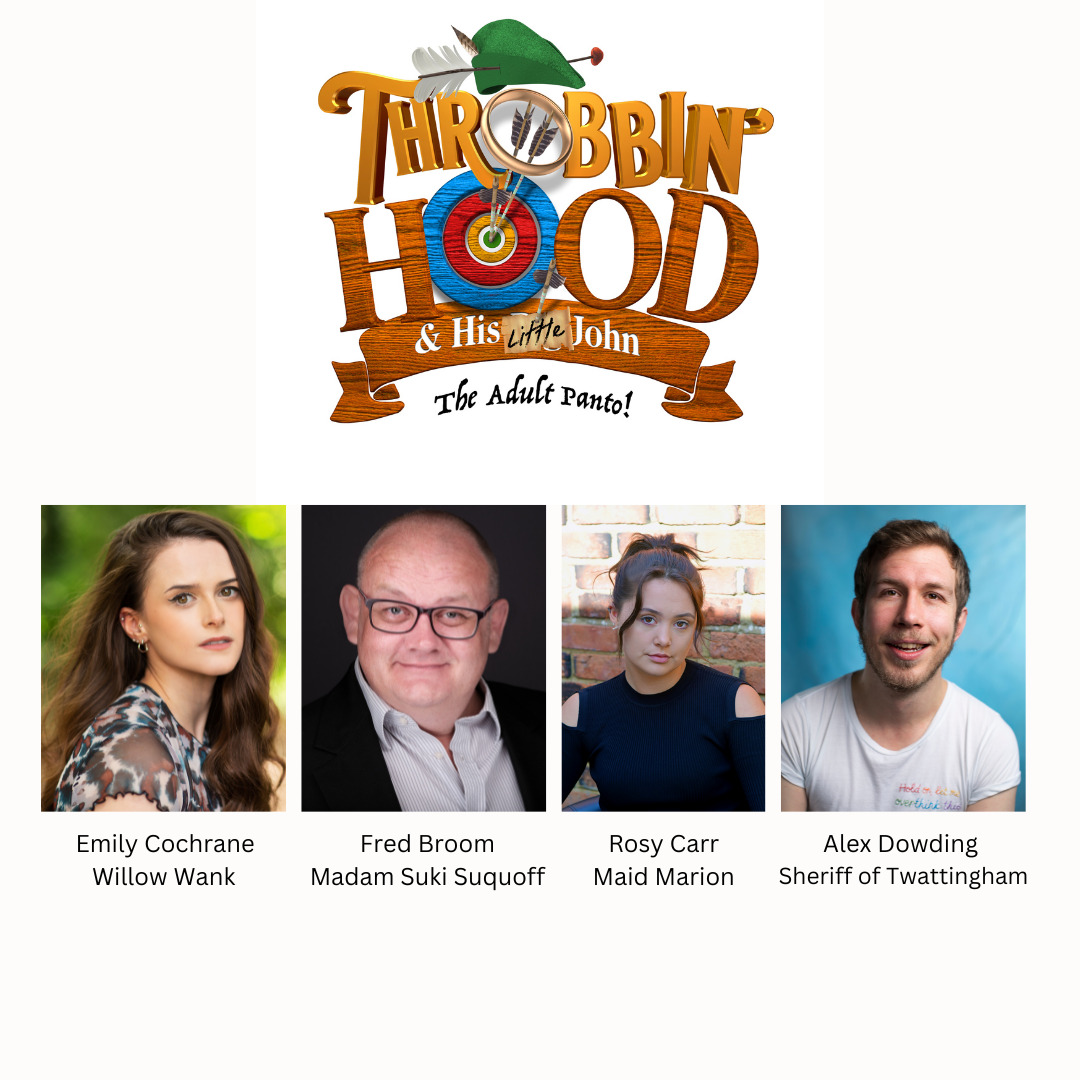 Throbbin' Hood & His Little John is written by James Chalmers, co-directed, choreographed and produced by Charlotte and Nick Wyschna – the creative team behind Sinders (2019), D!CK (2020), Pinocchio (2020) and Aladdin One Rub Too Many (2021). Light and sound is designed by Chris Elcocks.
To book for Throbbin' Hood & His Little John, strictly for over 18s only, visit www.GuildfordFringe.com or telephone the Box Office on 01483 361101.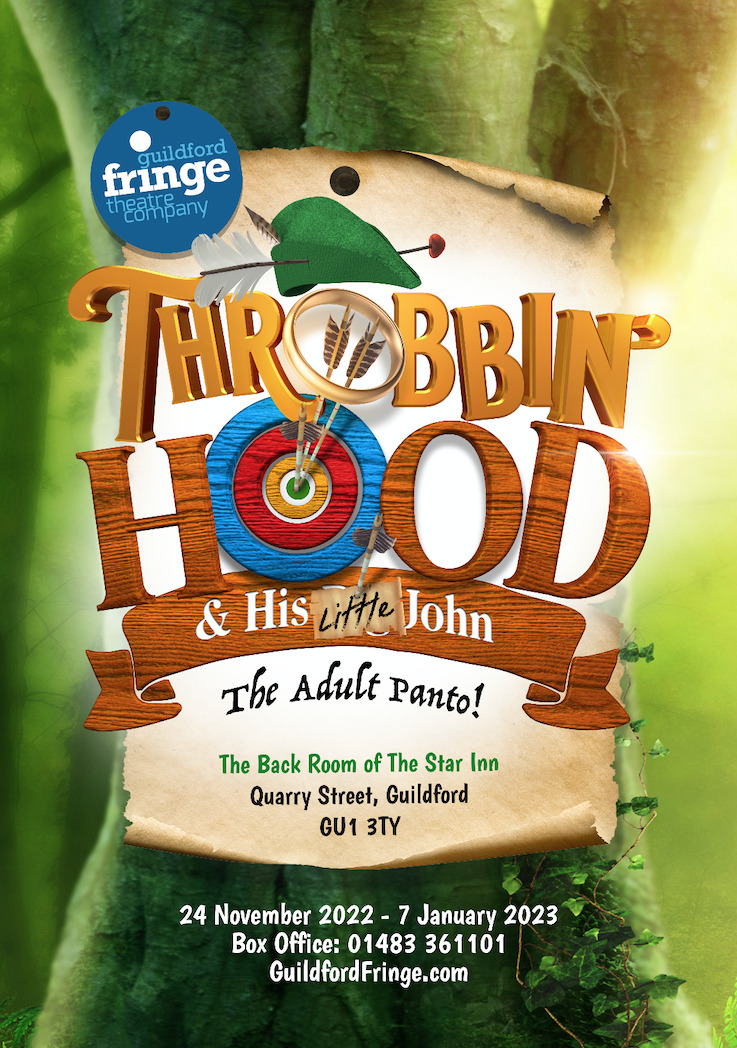 Throbbin' Hood & His Little John Cast Announced!